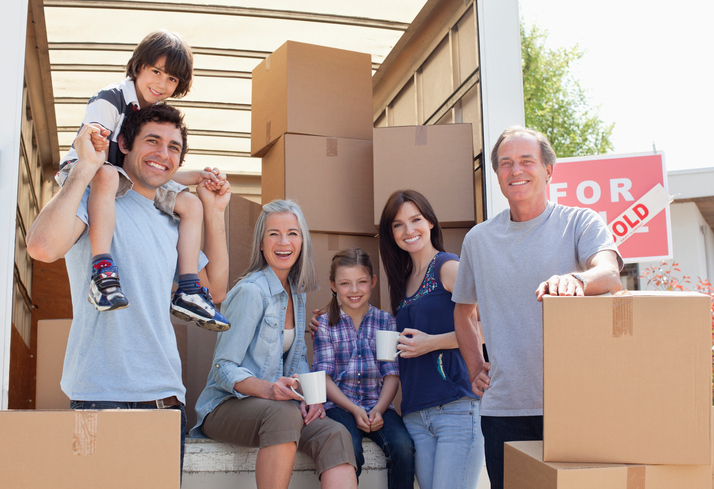 If only there was a crystal ball to tell you the best time to sell your home. Alas, no such gizmo exists yet. However, there are trends and tell-tale signs that tell you it's high time to sell.
Sell in season

Generally speaking, home sales are slowest in the winter months. No one would want to brave the cold just to attend an open house. Spring, however, is when the selling season truly starts. House searches on real estate websites like Trulia spike during the months of March to June.

Of course, peak seasons vary by state. In places where it's sunny year-round, this winter-spring trend might not apply.

Determine the kind of market you have

Time of year is just one of the factors that determine whether you should sell or not. Consider, too, if your locality is a buyer's market or seller's market.

A buyer's market means that properties remain listed for at least six months before being sold. This indicates that supply exceeds demand, which also means that sellers probably won't get top dollar for their home.

The reverse is true for a seller's market – demand is so high that most homes sell in less than six months. Because people are raring to buy, they're also willing to pay a premium just to be part of a certain community.

A reputable real estate agent can tell you what the current market landscape is, and if it's ideal to sell.

Aside from timing, there are also other factors that may prompt you to sell sooner rather than later:

Your family's growing

If your home is bursting at the seams, it's definitely time to consider selling it. Or maybe your kids are starting school soon, and you wish to move to a community that's in close proximity to great schools. Whatever the case, if your home doesn't match your needs anymore, start searching for another one.

You're planning to retire

On the other hand, if all your kids have flown the coop, moving to a smaller home that's easier to maintain might not be a bad idea. You may also choose to move closer to family so you can see your grandkids more regularly.

You need the money

In a lot of ways, a house is like a savings account on steroids. Provided your home is located in a good neighborhood, its value will increase much faster than the equivalent sum in a conventional savings account. If market conditions are good, you could sell your home and make a tidy profit. You can then use this money to finance big-ticket items or milestone events.
There are many factors that determine when you should sell. For now, the closest thing you have to a real estate crystal ball is a trusted real estate agent. For home sellers of Ashland area real estate, Washburn area real estate, and Bayfield area real estate in WI, get expert advice from By the Bay Realty. Just call 715.682.7337 or send an email to jstricker54546(at)gmail(dotted)com to get started.