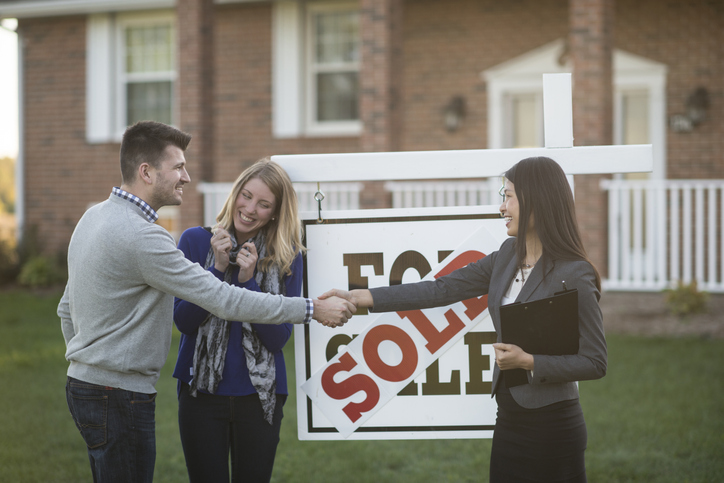 Buying a home is a major milestone in your life. To make it a lot easier and less stressful, it helps to ask for guidance and help from experienced brokers and agents. By the Bay Realty & Auction can be your top broker for North Wisconsin real estate.
We put our clients' needs first by giving them the best home buying experience possible. From looking for the perfect house to dealing with the required paperwork, we're here to help you find the home of your dreams.
Here are more reasons why you should buy a home with us:
We have the best real estate brokers and agents
By the Bay Realty & Auction was founded by the top-producing brokers in the North Wisconsin area. You're in good hands, knowing that you have a real estate team with exceptional skills backing you up. Our knowledge and insights are the results of more than 50 years of collective industry experience.
A testament to our people's topnotch performance is the RE/MAX Executive Club Award for spectacular yearly sales.
We know how to find the perfect property for you
Our real estate agents will help you make informed decisions in choosing the best property to suit your needs. You can avoid making the usual rookie homebuyer mistakes as we assist you in narrowing down your choices.
We will be your counselor during negotiations so you can get the best deal possible. Whether it is a simple single-family home in the suburbs or a lakefront luxury home with customized amenities, we'll make sure you get what you want.
We have expert local knowledge
No one knows more about the Northern Wisconsin area than our team of experts. We are people proudly born and raised in Ashland or long-time residents.
Our real estate brokers and agents know firsthand the lakeside lifestyle of Northern Wisconsin. When you buy a home with us, you'll have someone with intimate knowledge of the local communities and the overall cultural vibe
You won't have any trouble finding great schools for your kids – our real estate agents can give you the best recommendations and their locations. Since some of our agents also have kids going to school, they have valuable insights and personal experiences that they can share with you.
Our brokers and agents can also cite the best routes to places like the John F. Kennedy Memorial Airport and Lakeview Place Shopping Center. They also know important landmarks or districts you may need to visit often like schools, places of worship, the the local business district, restaurants, and parks. They'll help you find a home near places that are important to you.
We go above and beyond
What sets us apart from our competition is our dedication toward giving you the results you want. We strive to give our clients the best and most favorable service imaginable.
Our team stays on top of the latest market trends and developments for you to make a sound judgment on the best options to take in a seller's or a buyer's market. Partnering with us is your first step to finding the home of your dreams.
Get in touch with us today so we can help you find the best real estate options in Ashland, Washburn, and Bayfield. Give us a call at 715-682-7337 or send an email to jstricker54546(at)gmail(dotted)com. You can also browse our website here for more information.