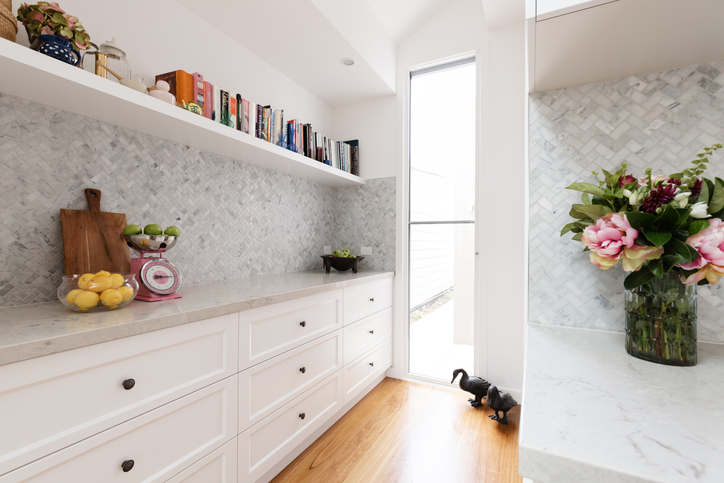 Home sellers often hear about the need to use creativity in order to attract more prospective buyers to their homes. Some of the common suggestions include drawing more attention to unique features, filling rooms with inviting scents, and configuring the perfect lighting setup.
One of the most popular suggestions however is home staging, which involves decorating and presenting a home in such a way that it can appeal to a broad range of potential buyers.
According to the 2017 Profile of Home Staging made by the National Association of Realtors (NAR), 39% of seller's agents stated that home staging greatly decreases the length of time a home stays on the market. 77% of buyer's agents have also said that staging makes it easier for buyers to "visualize the property as a future home."
Higher price and better offers for your home
In addition to cosmetic upgrades, home staging also involves minor repairs, in order to prevent buyers from placing low-ball offers simply because additional work is required to improve the home.
Strategic repairs or upgrades add more value to a home, which increases its overall sales price. Moreover, a staged home generates more buyer interest, which leads to more offers. As a seller of a staged home, it's highly likely for you to find yourself right between a bidding war involving multiple buyers.
Easier to market
When it's done perfectly, staging a home will make it fit to appear in any home design magazine. This means you can get incredibly beautiful photographs that will help you market your home online. Given the fact that more than 90% of buyers start their search online, good looking photos will not only encourage them to get more information about the home – they'll want to drop by  and see it for themselves.
A move-in ready home
Majority of buyers look for homes that won't require too much work before they can move in. They want the home to be ready, so their family can enjoy living in it right away.
A recent Maritz Research Staging poll states that 63% of home buyers are willing to spend more for a move-in ready home. That said, staging is the perfect solution to make a home move-in ready – the staging concepts will show sellers the ideal way to prepare and display their home, so buyers will get the impression that they can move right in after purchase.
Advantage over neighborhood competition
Staging your home will give it an edge over other homes for sale around your neighborhood, including new construction. It allows your home to stand out, especially if there are identical homes available for sale around your neighborhood.
If your home was staged in such a way that it showcased the potential lifestyle a buyer could enjoy, it gains an automatic advantage over any home that looks poorly maintained, dirty, and filled with clutter.  According to the Real Estate Staging Association, a significant majority of staged homes spend less time on the market.