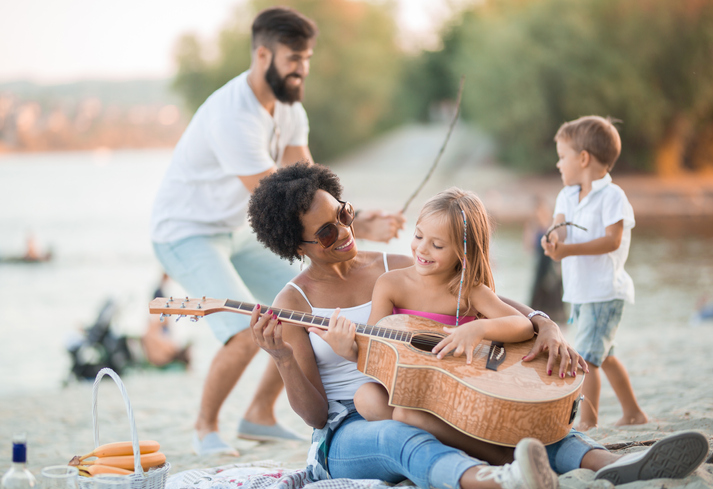 Northern Wisconsin is one of the American Midwest's most popular destinations for family getaways. Along with the beautiful natural scenery like vibrant green forests and the splendid Lake Superior, indoor attractions are plentiful as well.
No matter what you and your family prefer, you're sure to find your fun in Northern Wisconsin.
Go on an afternoon outing by any of the many lakes
Just on the border with Michigan is Vilas County. The county encompasses just over 1,000 square miles, yet boasts over 1,300 lakes, one of the highest densities of lakes in the United States. Any one of them makes for a great afternoon outing whether it's for a few rounds of fishing, a leisurely boat ride, or a quiet picnic. Be sure to research your options before setting out so you know which lakes allow for the activities you have in mind.
Book an outdoor adventure in Mushing
There are a few attractions that are only available in the winter months, but they are most definitely worth the trip. Fans of the outdoors, animals, and adventure can book a session with Wolfsong Adventures in Mushing. Thanks to arctic blasts from Lake Superior, families can go on rides and learn to drive a dog sled team themselves anytime between December and March. Lovely dogs and friendly trainers make for a memorable experience that adults and children alike will treasure.
Join a pirate boat ride
Of special interest to young ones is Pirates Hideaway in nearby Eagle River. This attraction offers themed pirate boat rides and tours of the lakes in Vilas County. A friendly costumed crew makes regular trips across the water, but on land, you can enjoy a tiki bar and ice-cream shop as well. It makes for a great day-long trip!
Play and learn at Northwoods Children's Museum
The town of Eagle River is also home to Northwoods Children's Museum, but this is no ordinary museum. It's akin to a giant toy box. The museum staff promotes learning and critical thinking through play. As a result, many of the exhibits are interactive. The best example of this approach is the Giant Light-Bright Board. While playing with the board is certainly fun on its own, it's part of a larger, growing exhibit that aims to teach kids about different types of energy, how they work, and how they are delivered to homes.
Where to stay
For extended stays, families can choose from a number of beautiful lodging options.
Woodside Cottages of Bayfield offers modern conveniences and luxury in quaintly beautiful cottages. The location is perfect: it's only a short drive to town and a mile and a half to a trail that leads to Lake Superior. It makes for a great day hiking in the outdoors.
Seagull Bay Motel is placed right on top of the Lake Superior, offering spectacular views of the water from any of its rooms.
Northern Wisconsin has a lot to get kids and families excited for a trip. Whether you're looking for a breathtaking outdoor adventure against the backdrop of the Great Lakes and Northern Woods, or you're after indoor play and education, Northern Wisconsin has you covered.
If you like what you see, take a look at what the Northern Wisconsin counties of Ashland, Washburn, and Bayfield have to offer. Check out our Communities page for information or call By The Bay Realty at (715) 682-7337.