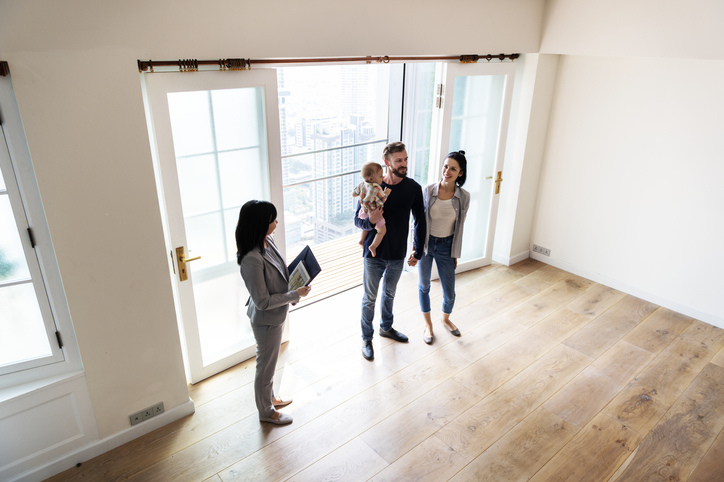 Can't you just smell the fresh paint? New construction homes have an appeal all their own. Something about the idea of living in a house that no one has lived in before is exciting. Ultimately, you're buying the property directly from the person who created it. Plus the appliances have never been used, the roof won't leak, and the windows fit.
There are trade-offs, of course. So, why should you invest in a new construction home? We're here to point out the benefits.
You're in control
One of the benefits of new construction, especially if you start working with the builder before it's finished is having so much control over the details that fit your home to your taste. You can make room for extra windows in the living room, pick paint colors, carpet, tile, and any upgrade that suits your budget. You get to work with the builder to customize the property.
We'll work together to find out exactly what options are standard, what options are available, and, of course, what any additional options will cost. Part of investigating options involves taking advantage of innovations in energy efficiency, like energy efficient windows, which can prevent the 25%-30% heat gain and loss in a home. Think about that for a second, and your winter heat bill.
Yes, that's a lot of decisions to make, but in the end, it's worth the time and effort. You can look around and know that this home is tailored specifically for you. Like a good suit.
A warranty might come with the home
Builders will often put warranties on the property. Typically, they'll cover anything that malfunctions within the first year, like appliances, wiring, heating and cooling units. We have to make sure this benefit is in writing, if it is in fact available.
Working with an agent who is familiar with new construction, like us, is crucial when buying a home from a builder. We discourage just "stopping by" the new-home community, as builders' model homes are staffed by agents who work directly for and represent the builder. That leaves you without an agent or representation in the negotiation phase. We're here to ensure your property is done on time and of quality.
We can negotiate extras
Builders are more likely to pay for closing costs or offer design center incentives than to drop their prices, because builders don't want to reduce their prices. Lowering the sales price sets the comparison price for future home sales in that neighborhood, and gives future buyers more bargaining power.
If you want a new construction home with all the bells and whistles, consider waiting until all the properties are sold, then ask about purchasing the model. Buying the model home is like buying a professionally-designed resale home. You get all the upgrades included in the price, and the construction company might be ready to close the books, so you could get it for a bargain, comparatively.
We have new construction experts here at By the Bay Realty & Auction. Tap into our knowledge to help you find the new construction home of your dreams. Call us at (715) 682-7337, or stop by and see us at 112 Vaughn Ave, Ashland, Wisconsin 54806. We'll show you what's available, and help you negotiate throughout the process.